Rhonda and I have been married for over thirty-nine years.  Now residing in Collierville, Tennessee, we have lived in Louisiana and California. We are the proud parents of three adult sons and one daughter-in-law. Besides Rhonda's years as a stay-at-home mom, Rhonda has been a high school science and math teacher, a general contractor/ homebuilder, and is now a professional photographer.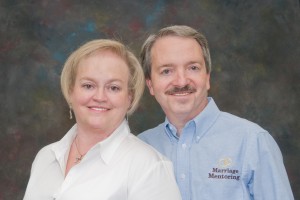 We speak often on marriage enrichment and a program for strengthening marriages, Marriage Mentoring:  Twelve Conversations for Building Strong Marriages. We also developed other ministry programs: Twelve Conversations for Caregivers, Life after 60: Twelve Conversations for Active Living, Twelve Conversations for Couples Experiencing Health Challenges, and Grief and Loss: 12 Conversations.
I am a  Professor of Counseling at Harding School of Theology. I am a licensed Marriage and Family Therapist in Tennessee and an Approved Supervisor and Clinical member of the American Association for Marriage and Family Therapy.